Manage
Learn to apply best practices and optimize your operations.
How to avoid common Red Hat admin goofs
Author Mark Sobell describes common mistakes made by and important tasks neglected by admins.
Looking for something else?
Being creative isn't always a good thing. Author Mark Sobell has seen Red Hat Linux administrators create some sticky situations for themselves and their companies. In this installment of his recent tips interview with SearchEnterpriseLinux.com, he describes common mistakes made by and important tasks neglected by admins. Sobell is author of the new Prentice Hall PTR book, A Practical Guide to Red Hat Linux (Second Edition): Fedora Core and Red Hat Enterprise Linux. In part two of this tips series, he explained how to corral Trojan horses and described some handy tools for backups. In the first installment, he covered user administration.

Download this free guide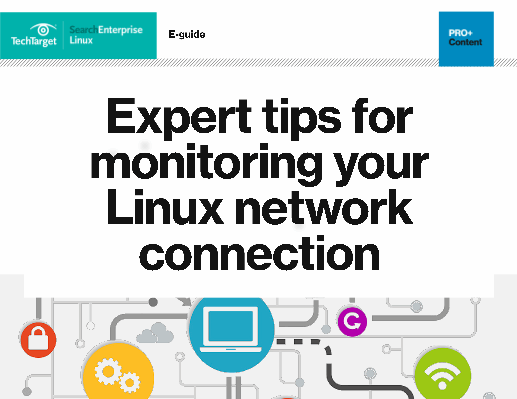 Download: Expert tips for monitoring your Linux network connection
Network connection failure: a common, yet extremely damaging IT pain point. Read this expert guide for tips and tricks on how to monitor your Linux network connectivity more actively, and how to troubleshoot and get back online quickly.
By submitting your personal information, you agree that TechTarget and its partners may contact you regarding relevant content, products and special offers.
You also agree that your personal information may be transferred and processed in the United States, and that you have read and agree to the Terms of Use and the Privacy Policy.
What's one of the most neglected tasks of system administration, and why?
Sobell: Backups. Backups are most neglected by admins of small systems because they are expensive to do right. DVDs are too small to back up even a workstation hard disk, and decent tape drives cost more than a small enterprise's server. Removable hard disks are cheap but fragile. The easiest solution is not to bother. However, I don't think this is a mistake that many people make twice.
By the way, while I'm working on a book, I use a cron script to backup my writing hourly to an offsite location using rsync over a network. I don't have to pay attention to it, except to check the output of the commands (which are mailed to me), and it has saved me many hours of work a few times.
In the creating problems section of your new Linux book, you talk about mistakes sys admins make. What are they, and how can those mistakes be avoided?
Sobell: Here are a few:
Dig Deeper on Red Hat Enterprise Linux Server