LinuxWorld San Francisco, Aug. 8-11
Find out the latest open source news and advice you can use from the LinuxWorld Conference & Exposition in San Francisco. Whether you're looking for info about the state of the open source revolution, the upcoming Linux kernel or anything else related to LinuxWorld, we've got you covered.
Looking for something else?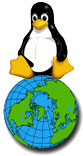 Find out the latest open source news and advice you can use from the LinuxWorld Conference & Exposition in San Francisco. Whether you're looking for info about the state of the open source revolution, the upcoming Linux kernel or anything else related to LinuxWorld, we've got you covered.

Download this free guide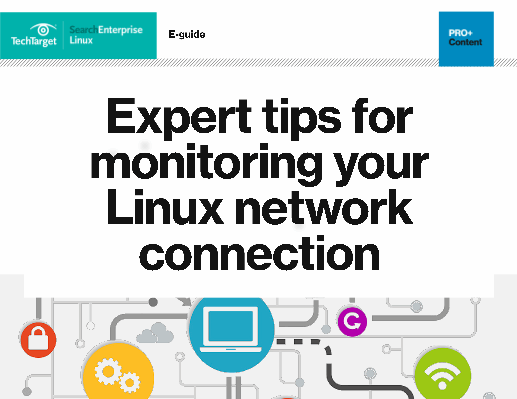 Download: Expert tips for monitoring your Linux network connection
Network connection failure: a common, yet extremely damaging IT pain point. Read this expert guide for tips and tricks on how to monitor your Linux network connectivity more actively, and how to troubleshoot and get back online quickly.
By submitting your personal information, you agree that TechTarget and its partners may contact you regarding relevant content, products and special offers.
You also agree that your personal information may be transferred and processed in the United States, and that you have read and agree to the Terms of Use and the Privacy Policy.

LINUXWORLD NEWS & TIPS
Tips and tools: Porting apps to Linux & making them support multiple distributions
Get tips on how to get Unix and Windows applications onto Linux and how to make those Linux apps support multiple distributions. The expert on tap for this tip is Novell Linux developer Darren Davis.
JBoss VP: Why CIOs save big bucks with open source licenses
JBoss Inc. vice president Bob Bickel describes the inherent savings in software built on open source licenses, and the industry changes that have made support for commercial open source software strong enough for corporate users.
JBoss VP: Why middleware is hot, powerful and not boring at all
JBoss Inc. vice president Bob Bickel explains the role open source software is playing in commoditizing formerly expensive middleware applications.
Golden's Rules: LinuxWorld's screaming hardware, palm-sized server, faux IT guys and .org ghetto
Whew! LinuxWorld -- three days of raucous music, bright lights, and demos galore -- is over. I attended all three days and want to share the highlights -- and lowlights -- of the conference with you.
LinuxWorld: Options for Linux growth exist beyond the desktop
Following a LinuxWorld rife with new opportunities for open source and growth of the Linux operating system growth, analyst Gordon Haff takes a further look.
LinuxWorld: Virtualization, open source threaten proprietary models
Rising interest in virtualization could mean the decline of traditional software pricing plans. Meanwhile, virtualization leaders VMware and Microsoft are facing tough new competition from open source alternatives.
LinuxWorld: Path to software innovation leads away from patents
A patent plea at LinuxWorld ended with a call to Microsoft to back its open source rhetoric with some action.
LinuxWorld: Defining open source's role in the 'architecture of the future'
Just how will open source fit into the world of virtualization, data grids and service-oriented architectures? We talked to a featured speaker at this week's LinuxWorld Conference & Exposition in San Francisco to find out.
Microsoft shows off open source 'cred' at LinuxWorld
What a difference a few years make! While Microsoft and Linux devotees have had a relationship akin to the one between Dean Wormer and Delta House in "Animal House," things are changing. At LinuxWorld 2005, you're likely to see more ties, fewer tees and a more sympathetic Microsoft.
Small vendors on right track with SMB focus
Samba co-founder John H. Terpstra talked to SearchEnterpriseLinux.com about Linunx vendors' foray into the SMB arena.
LinuxWorld: Oracle president puts best foot forward with grid computing
Amidst a keynote speech littered with praise for Linux, Oracle president Charles Phillips Jr. identified grid computing as the next big challenge for the open source operating system.
Lotus Notes plug-in for Linux heads a busy day for IBM (SearchDomino.com)
Series of IBM announcements at LinuxWorld give evidence that support for Linux is moving from backend server to thin and thick clients.
Stronger I/O & VM coming soon to Linux
Tim Witham, CTO of Open Source Development Labs and a featured speaker at LinuxWorld, says the next Linux kernel will feature improved input/output and virtualization capabilities.
LINUXWORLD PREVIEW STORIES
OpenLogic CTO says lock-in endangers open source; Windows' GUI blocks Linux desktop
Lack of support for open source apps remains a barrier to adoption, says OpenLogic Inc. CTO Ron Cope. In this interview, Cope discusses this and other open source issues, and talks about his company's announcements at this week's LinuxWorld conference.
Scali CEO: Putting Windows vs. Linux clusters on the scale
The CEO of cluster software vendor Scali takes issue with Microsoft's clustering options. Scali is demonstrating a new, major upgrade to its Scali Manage and Scali MPI Connect suites at next week's LinuxWorld Conference & Expo.
OSDL'S Weinberg: Open source is a 'velvet' revolution
OSDL's Bill Weinberg says the open source revolution is here, and it's sure to be a much-discussed topic at next week's LinuxWorld conference.
OSDL'S Weinberg: Linux thrives, but shouldn't war with Microsoft
Bill Weinberg, OSDL Linux evangelist and speaker at next week's LinuxWorld conference, discusses the state of Linux adoption and its ongoing rivalry with Windows.
SuSE entices Red Hat users and other distro tales
Red Hat users are enticed by SuSE and Novell, and others. SearchEnterpriseLinux.com asked users for in-depth explanations of their Linux distro choices.
LinuxWorld preview: Why management has been easier on Windows, Unix
Levanta CEO Matt Mosman previews his firm's new Linux management appliance and explains why he thinks Linux has lagged behind the competition in the realm of server management.
The open source waiting game -- pros & cons
There are good reasons to take a wait-and-see stance about implementing mission-critical open source apps. However, hesitating too long could leave your company waiting in line behind its competitors. Here's what some industry experts have to say about the pros and cons of the waiting game.
Golden's Rules: Open source at LinuxWorld could blow away software slump
Bernard Golden predicts a few of the striking developments that IT pros should check out either virtually or in person at LinuxWorld.
Linux desktop market still wait-and-see
Word of a new Debian distro in the days leading up to LinuxWorld San Francisco could mean heat ahead.
PRODUCT CLOSE-UPS
How-to: Integrating Kerio MailServer on Linux with MS Active Directory
This is a guide to integrating version 6.1 of the Kerio Mailserver, which runs on Linux, with Microsoft Active Directory. Kerio MailServer 6.1, released July 18, is being demonstrated at LinuxWorld Conference & Expo in San Francisco next week.
RELATED LINKS
Dig Deeper on Linux news and updates