Quiz: March of the Penguin (Linuxworld Boston, 2006)
This is a quiz containing topics relevant to the 2006 Linuxworld conference in Boston, including questions on virtualization, the $100 laptop, wikis, multi-core processing and knowledge management.
Last year was a big year for penguins, from their appearance Oscar-winning documentaries to wholesale adoption of Linux by South America's largest economy. What does 2006 hold in store?

Download this free guide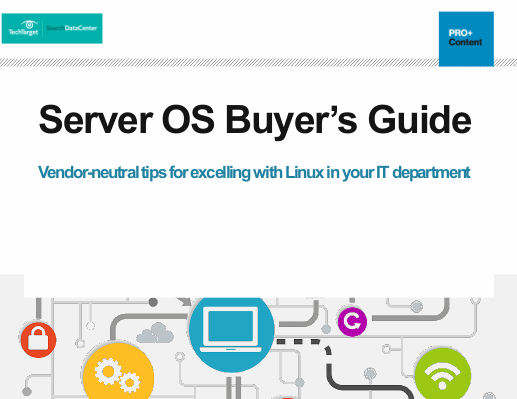 Download: Excelling with Linux in your IT department
Ensure you make the most out of your Linux environment by utilizing Linux and Windows together, understanding major Linux vulnerabilities, and getting a sense of the future career outlook for IT Linux pros.
By submitting your email address, you agree to receive emails regarding relevant topic offers from TechTarget and its partners. You can withdraw your consent at any time. Contact TechTarget at 275 Grove Street, Newton, MA.
You also agree that your personal information may be transferred and processed in the United States, and that you have read and agree to the Terms of Use and the Privacy Policy.

TechTarget's experts went in search of the hottest news and trends at this year's Linuxworld with high hopes of learning where the penguin might be marching next.
(Hint: It wasn't to go fishing off the coast of Antarctica!)
Want to read up on the conference before taking the quiz? Read this article first.
How to take the quiz:
- After reading the question, click on the answer to go to the whatis.com definition or TechTarget news article.
OR
- After reading the question, write down the letter of your answer choice on scrap paper. Check your answers by using the answer key at the end of the quiz.
1. All conferees, whether dressed in (penguin) suits or (penguin) t-shirts, were excited about this server program, which is fast becoming a key corporate medium for facilitating internal team discussions, maintaining system documentation and encouraging community-driven product knowledge bases.
a. collaborative authoring
b. wiki
c. Samba
d. WebDav
e. contextual collaboration
Answer

2. This was the hottest hardware on display, described in loving detail by MIT Media Lab co-founder Nicholas Negroponte's keynote speech. What was it?
a. the $50 Linux-based PDA
b. the $300 Linux-based tablet PC
c. the $10 Linux-based disposable cell phone
d. the $100 Linux-based laptop
e. the $500 Linux-based automatic penguin feeder
Answer

3. The product from Question #2 runs on a slimmed-down version of Fedora Core. What has this version of Linux been dubbed by the penguin-loving masses?
a. Lithe Linux
b. Skinny Linux
c. Sexy Linux
d. Linux Lite
e. Flat-top Fedora
Answer

4. Question #2's answer has a host of features that will allow it to function in the developing world, the audience that Negroponte is targeting for its release. What are they?
a. The ability to form ad hoc networks, creating both LAN in villages and sharing internet access
b. The ability to create its own power, in the absence of a power grid, by use of a human-powered hand crank
c. The ability to survive immersion or brief exposure to flame
d. A & B
e. All of the above
Answer
(See the third paragraph in the article)
5. Another much discussed topic at Linuxworld was the emergence of two distinct desktop environments in Linux. What are they? GNOME & _____
a. KDE
b. ELF
c. KOBOLD
d. TROLL
e. DEBIAN
Answer

6. Given the two competing environments, a new initiative has sprung up to bridge the gap, "The Portland Project," created by this non-profit that promotes Linux adoption. What is it?
a. OLTP
b. OTOH
c. OMG
d. OBL
e. OSDL
Answer

7. As a trend, this sever software concept was unavoidable at this year's Linuxworld, from Dell CTO Kevin Kettler's keynote speech to numerous startups selling their newest versions. What is it?
a. shelling
b. immersion
c. visualization
d. virtualization
e. vitalization
Answer

8. Which of these hot technology trends is driving the adoption of Question #7's answer?
a. Network computing
b. Utility computing
c. Blade servers
d. Outsourcing
e. Multi-core processing
Answer

9. Knowledge management in the open source world has gotten even hotter. What company's offbeat name is attached to the launch of a wiki-based knowledge store designed to help organizations better organize scattered data pools of IT documentation?
a. Skink
b. Skunk
c. Splunk
d. Slink
e. Stringk
Answer
(See the last paragraph in the article)
10. Given the amount of money that is now firmly committed to the Linux market, it's no surprise that licensing and copy right issues continue to circulate throughout the community. A "GPL" lists terms and conditions for copying, modifying and distributing free software. What does GPL stand for?
a. Granted Public License
b. Gleeful Private Leave
c. Giant Public Lease
d. Guaranteed Public License
e. General Public License
Answer

SCROLL DOWN FOR ANSWER KEY
















See the rest of our quiz topics Answer Key: 1b; 2d; 3b; 4d; 5a; 6e; 7d; 8e; 9c; 10e
Dig Deeper on Linux news and updates