Quick quiz: Samba server types, security modes
So you think you have Samba figured out, eh? We challenge you to test your skills by taking our latest quiz! This quiz is based on Chapter 3 -- Server types and security modes -- of The Official Samba-3 HOWTO and Reference Guide.
This Article Covers
RELATED TOPICS
Looking for something else?

Download this free guide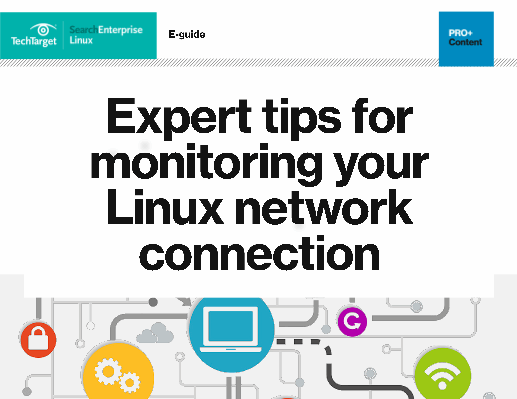 Download: Expert tips for monitoring your Linux network connection
Network connection failure: a common, yet extremely damaging IT pain point. Read this expert guide for tips and tricks on how to monitor your Linux network connectivity more actively, and how to troubleshoot and get back online quickly.

By submitting your personal information, you agree that TechTarget and its partners may contact you regarding relevant content, products and special offers.

You also agree that your personal information may be transferred and processed in the United States, and that you have read and agree to the Terms of Use and the Privacy Policy.

So you think you have Samba figured out, eh? We challenge you to test your skills by taking our latest quiz! This quiz is based on Chapter 3 -- Server types and security modes -- of The Official Samba-3 HOWTO and Reference Guide. The book was edited by John H. Terpstra and Jelmer Vernooij and published by Prentice Hall PTR.

All answers to this quiz are found in the featured chapter download. Before you take the quiz, you could bone up by reading the chapter. Or, you could just wing it, and see how you do! Good luck!

How to take the quiz:
- After reading the question, note the letter of your answer. Check your answers by clicking the link to the answer key at the end of the quiz.
- To read more about a topic, open the chapter and locate the indicated page after each answer.


Chapter Quiz #1

1. Samba 3...

a. Works primarily by replacing Active Directory.
b. Can replace a Microsoft Windows NT4 Domain Controller.
c. Does not permit full NT4-style Interdomain Trusts.
d. Permits the use of only one account database backend.

2. What parameter must be set to the precise NetBIOS machine name of the target authentication server when Samba is running in server security mode?

a. file server
b. exact memory setting
c. password server
d. external management system

3. What is not a type of security in the SMB/CIFS world?

a. User level
b. Client level
c. Share level
d. All of the above

4. What is a drawback of the server security mode?

a. It does not work with Winbind.
b. It locks out all Linux printers.
c. It closes connections to the password server.
d. All of the above

5. What is a common mistake made when using the Samba security mode?

a. Assuming that security = server means that Samba will act as a server.
b. Using an invalid partition table.
c. Using security = domain instead of security = server.
d. All of the above.

CLICK HERE FOR ANSWER KEY!

Dig Deeper on Open source Web and application servers