News
Stay informed about the latest enterprise technology news and product updates.
Btrfs grows up with Linux kernel 3.4
Linux kernel 3.4's changes to the btrfs file system and new tools may spur some to update servers without waiting for Linux to play catch-up.
Looking for something else?
TECHNOLOGIES
Linux shops now have a stable version of kernel 3.4 after two months of release candidates, and changes to the btrfs file system tool may encourage more do-it-yourself kernel upgrades.

Download this free guide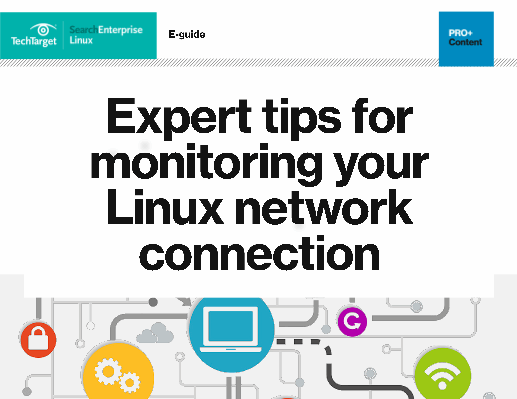 Download: Expert tips for monitoring your Linux network connection
Network connection failure: a common, yet extremely damaging IT pain point. Read this expert guide for tips and tricks on how to monitor your Linux network connectivity more actively, and how to troubleshoot and get back online quickly.
By submitting your personal information, you agree that TechTarget and its partners may contact you regarding relevant content, products and special offers.
You also agree that your personal information may be transferred and processed in the United States, and that you have read and agree to the Terms of Use and the Privacy Policy.
The btrfs file system, created in 2009, received some important upgrades in kernel 3.4, including a bigger block size -- up to 64 KB -- which means faster workload performance, said Chris Mason, btrfs maintainer and Software Development Director at Oracle Corp., in a video press release posted by the Linux Foundation.
"This is great news for data centers, as btrfs has features like [copy-on-write] that are going to change the way data is handled on servers," said Sander van Vugt, an independent Linux consultant, trainer and writer.
Mason also discussed another btrfs update; improved I/O error handling.
"When we catch errors that in the past would have made us crash, we're now able to set the file system to 'read only,' abort what we were doing and keep the system going," he said.
Yet another change with data center implications is a new recovery tool called "btrfs-restore," which recovers non-corrupted data by pulling it into a new location, Mason said in the press video. Restoring files with this tool instead of fixing the corrupted files presents little risk of further corruption.
Most IT shops "rely on their Linux distribution to update their kernel for them," said Greg Kroah-Hartman, Linux developer and fellow at the Linux Foundation, "This approach takes many years since major enterprise distributions don't update the kernel very often," he added.
That may change as more shops "realize the only way to get these new features, fixes and improvements, is to use the kernel.org versions," said Kroah-Hartman.
Dig Deeper on Ubuntu Server