News
Stay informed about the latest enterprise technology news and product updates.
Bug report reveals Mozilla Marketplace won't support Linux at launch
Mozilla Marketplace won't support Linux on release. New stable Linux kernel, version 3.4, finalized soon, says Torvalds. RHEL 7 slated for 2013.
This Article Covers
RELATED TOPICS
Originally discovered in a bug report, the upcoming Web app marketplace from Mozilla will not support Linux. Mozilla is the non-profit Web development company behind the popular Firefox browser, and answers are mixed as to why Linux won't be supported at release.

Download this free guide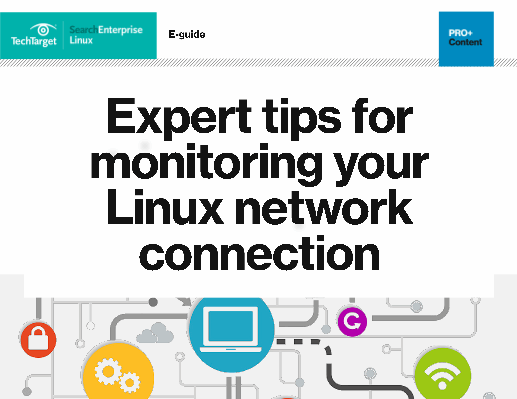 Download: Expert tips for monitoring your Linux network connection
Network connection failure: a common, yet extremely damaging IT pain point. Read this expert guide for tips and tricks on how to monitor your Linux network connectivity more actively, and how to troubleshoot and get back online quickly.
By submitting your personal information, you agree that TechTarget and its partners may contact you regarding relevant content, products and special offers.
You also agree that your personal information may be transferred and processed in the United States, and that you have read and agree to the Terms of Use and the Privacy Policy.
Asa Dotzler, head of Firefox development, attributes the lack of support to an inability to find developers, while CTO Brendan Eich said in an email that the lack of immediate support, "does not mean we give up our cross-platform commitments," and that support for Linux will come later in development.
The Mozilla Marketplace will be released sometime in 2012 and is designed to offer native-running Web apps for multiple platforms including desktop computers and Android smartphones.
Linux kernel 3.4 coming soon, says Torvalds
The latest release candidate (RC) of Linux kernel 3.4, the seventh, didn't offer many changes from RC6, but needed another week before final release, says Linus Torvalds in an email to the Linux kernel mailing list. Barring major bugs this week, RC7 should be the last. Though RC7 only offered minimal changes to the kernel, Torvalds "felt that another week wouldn't hurt."
Linux kernel 3.4 includes many updates including new drivers for graphics chips, USB monitor drivers and many improvements for servers. The full list of updates will be available at the Linux kernel website in the form of changelogs. Torvalds hopes to finalize Linux kernel 3.4 this weekend.
Red Hat Enterprise Linux 7 on the way in 2013
Though RHEL 6.3 is still in beta and won't be released until June, Red Hat is already steering toward version 7 based on their three-year schedule for major releases. In a webcast largely dedicated to Red Hat Enterprise Linux's 10th birthday, vice president and general manager of Red Hat's platform business unit mentioned that, while there is no solid date or announcement yet about RHEL 7, "our general target is the second half of 2013."
Red Hat hasn't released details of version 7, but Totten said in the webcast that Red Hat intends to focus on support for hardware, security and performance across on-premise, virtualized and hybrid cloud-based deployments.
Dig Deeper on Enterprise applications for Linux