Whirlwind Tech Tour: Linux questions and expert responses
IT professionals discuss best practices and tools for using Linux in the enterprise. Check back weekly for a new question and range of answers.
Looking for something else?

Welcome to the weekly Whirlwind Tech Tour, a new feature on SearchEnterpriseLinux.com. Each week, we pose a question on a current Linux-in-the-enterprise topic to a team of IT pros a question and post their answers here. In doing so, we intend to promote informed, productive and passionate conversation about the issues that affect Linux professionals. We look forward to receiving your questions at editor@searchenterpriselinux.com.

Download this free guide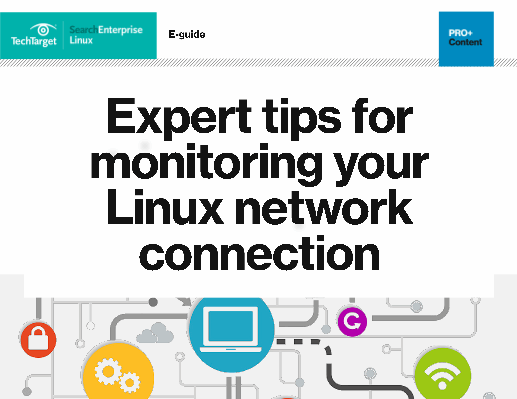 Download: Expert tips for monitoring your Linux network connection
Network connection failure: a common, yet extremely damaging IT pain point. Read this expert guide for tips and tricks on how to monitor your Linux network connectivity more actively, and how to troubleshoot and get back online quickly.
By submitting your personal information, you agree that TechTarget and its partners may contact you regarding relevant content, products and special offers.
You also agree that your personal information may be transferred and processed in the United States, and that you have read and agree to the Terms of Use and the Privacy Policy.

Which remote server administration tool is best in a Linux server environment? Why?
In what situations would a blade server outperform a standard rack server, and why?
Are there certain conditions under which you have found one Linux distribution to consistently outperform another in an enterprise setting? How so?