Distro no. 3: Gentoo Linux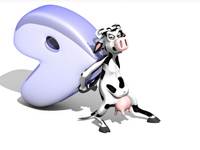 (Image credit: Gentoo)
Gentoo Linux
Current version: 10.1
Supported hardware platforms: IA-32, x86-64, IA-64, PA-RISC, PowerPC 32/64, SPARC 64-bit,  Alpha
Code base: Gentoo
Number of users/downloads: Unavailable
Gentoo calls itself a "metadistribution" because it's flexible enough to transform into a secure server, development workstation or even powerhouse gaming machine. This adaptability is in part thanks to Portage, the software distribution system for Gentoo.
Portage includes a custom package-building and system installation program so users can choose their settings and optimize Gentoo for a particular hardware configuration. It also includes more than 10,000 packages available for installation.
Gentoo developer Sebastian Pipping notes that this flexibility is a driving source for many industries' adoption of the distro, including Web hosting companies. Engine Yard and domainFACTORY use Gentoo. Misa Digital has even crafted a MIDI guitar with the distribution.
Gentoo's flexibility to go from business operating system to video-game portal makes this a solid choice for enterprises that need custom features to meet ever-changing business goals.
This was first published in July 2010