Noncommercial Linux distro no. 1: Fedora
Fedora is the first noncommercial Linux distro in a slideshow on options for the enterprise.
Looking for something else?
Distro no. 1: Fedora


(Image credit: Fedora)
Fedora
Most current version: 13
Supported hardware platforms: IA-32, x86-64, PowerPC
Code base: Fedora
Number of users: 22.4 million total unique IP connections for all Fedora versions

Download this free guide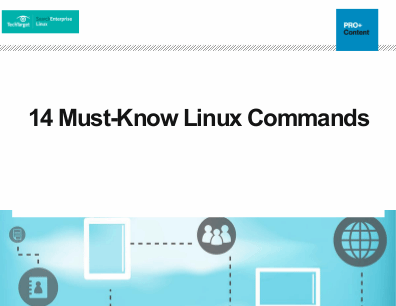 Download: 14 Must Know Linux Commands
Discover the top 14 must-know Linux commands for server administrators, with 2 bonus articles giving in-depth knowledge on the benefits of the "IP" and "Mount" commands.
By submitting your personal information, you agree that TechTarget and its partners may contact you regarding relevant content, products and special offers.
You also agree that your personal information may be transferred and processed in the United States, and that you have read and agree to the Terms of Use and the Privacy Policy.

Fedora shares the code base with the commercial Red Hat Enterprise Linux (RHEL) distribution, the dominant enterprise Linux platform. Because Fedora is the foundational code for RHEL, industries such as financial services use it to boost the value of their RHEL subscriptions. System architects, for example, can evaluate new features in a stable form before they appear in RHEL.
Fedora's close partnership with a commercial vendor is also beneficial. "Because Red Hat embraces the open source methodology, Fedora is not pressured to create artificial lock-in technologies or optimize Fedora for profitability," says Paul Frields, Fedora's project leader.
Fedora's community leanings are also a plus for the distro, The Fedora Project, Frields said, enabling IT leaders to contribute to and influence a technology that they rely on. A key feature of Fedora is the Automatic Bug Reporting Tool. The tool enables Linux admins to easily report errors and troubleshoot bugs for a quick response from package maintainers.
Dig Deeper on Noncommercial Linux distributions