Digest: Windows and Linux interoperability, integration
Two operating systems can co-exist peacefully in the same environment. Learn tricks to Windows and Linux interoperability, including how to share files between the two platforms.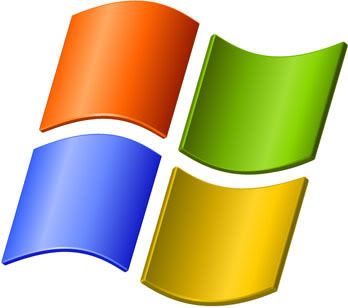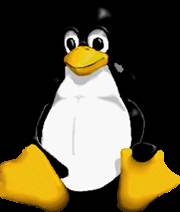 Continue Reading This Article
Enjoy this article as well as all of our content, including E-Guides, news, tips and more.
By submitting you agree to receive email communications from TechTarget and its partners. Privacy Policy Terms of Use.

Gone are the days of IT operations running just Unix or another single platform. Linux has become a major player, and both Windows and Linux are the dominant forces in the data center, with many IT operations optimized for Windows and Linux interoperability. The big challenge lies in actually getting these two operating systems to co-exist peacefully. Our digest of advice and how-to tips will point you in the right direction on everything from sharing files between Windows and Linux to successful virtualization interoperability strategies. Be sure to check out our expansive library of devoted content for even more articles on Linux interoperability.

Table of contents:

Planning & Linux interoperability basics


Interoperability vendor partnerships


Fine-tuning Windows and Linux interoperability
Planning & Linux interoperability basics


Tip: Interoperability planning and tools for Linux, Unix and Windows servers
Expert Ken Milberg explains guidelines and tools for planning and maintaining a mixed-server environment.
Tip: Golden's Rules: Mixing Linux and Windows
In the IT world, no one runs an all-one-thing shop. There are several options in using open source in a Windows environment.
Guide: Linux, Windows migration and interoperability
Keep up-to-date on mixing Linux with Windows and Unix with this guide.
Q&A: Centeris CEO: Managing Linux servers in a Windows world
Centeris CEO Barry Crist explains effective cross-platform management in this Q&A.



Back to top
Interoperability vendor partnerships


Blog: Red Hat and Microsoft finally partner on virtualization interoperability
Red Hat and Microsoft forged a virtualization interoperability partnership after years of arguing over patent agreements.
News: Microsoft and Novell deliver on virtualization interoperability
Novell's SUSE Linux Enterprise can now run as an "enlightened" guest on Microsoft Hyper-V.
Tip: A look at Linux interoperability to date: Microsoft and Novell leading the pack
Microsoft and Novell's interoperability partnership provides the most value through virtualization, server management and development.
Blog: Novell and Microsoft pact reaches third year mark
Interoperability and financial factors were two key factors in the partnership between Novell and Microsoft.


Back to top
Fine-tuning Windows and Linux interoperability


Tip: Sharing Windows files with the Linux CIFS client
Learn how to install Samba and set up CIFS on Linux to share files between Linux and Windows.
Tip: Kerberos authentication in RHEL: Easing Windows-Linux integration
In this tip, see how Kerberos authentication works in RHEL for simple Windows-Linux integration.
News: New Ubuntu for desktops adds Windows file integration
The recently released Ubuntu 10.10 for desktops features Windows file integration via the cloud and an application portal.
Tip: Security essentials for Active Directory on Linux
If you're using Active Directory in a heterogeneous data center environment, you should first be aware of the security risks this functionality poses.
Tip: Linux desktop interoperability: MS Office and OpenOffice
In this tip, PC users can learn interoperability tricks in working with MS Office and OpenOffice.

News: Microsoft makes Windows HPC Server more Linux-friendly
Microsoft announced that its Windows HPC Server 2008 R2 Beta 2 is compatible with Linux.
Tip: Dual booting vs. virtualization: Using Windows and Linux on the same server
In this tip, learn the two main approaches to Linux-Windows interoperability: dual booting and virtualization.
Tip: Introduction to coLinux: Linux on Windows, Literally
Even if you have limited OS capabilities, you can still run Linux inside Windows with coLinux.
Tip: Printer sharing between Windows and Linux
In this tip, learn how to connect a Windows machine to a shared printer as a network device from your Linux machine.
Tip: Running Windows as a VM on Linux with VMware Server
A Citrix setup for running Windows and Linux can be expensive. Learn how to run Windows as a virtual machine on Linux with VMware Server.

News: Hyper-V Linux Integration Components support RHEL
Most Hyper-V shops run only Windows operating systems, but with the Hyper-V Linux Integration Components that allow RHEL systems to run as Microsoft Hyper-V guests, that is changing.

Expert response: How do I partition a hard drive to run Windows and Linux?
An expert response discusses how to deal with issues that may arise when partitioning a hard drive to run Windows and Linux.
Tip: How-to: Using a Windows Virtual Machine to validate Linux boot CDs or images
See how to manipulate VMware configuration files for a Windows host environment to use Linux in a virtual arena for validation testing.

Back to top
Dig deeper on Linux interoperability