Chapter excerpt: Working with the Ubuntu Linux GUI
Preview a chapter from 'A Practical Guide to Ubuntu Linux' that details learning the Linux GUI in Ubuntu, specifically X and GNOME environments.
Looking for something else?

The third edition of Mark Sobell's A Practical Guide to Ubuntu Linux was recently released, and contains everything a user needs to get started with the popular, user-friendly Linux distribution.

Download this free guide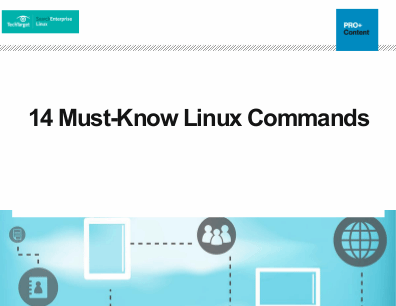 Download: 14 Must Know Linux Commands
Discover the top 14 must-know Linux commands for server administrators, with 2 bonus articles giving in-depth knowledge on the benefits of the "IP" and "Mount" commands.
By submitting your personal information, you agree that TechTarget and its partners may contact you regarding relevant content, products and special offers.
You also agree that your personal information may be transferred and processed in the United States, and that you have read and agree to the Terms of Use and the Privacy Policy.

Updated for Ubuntu 10.04, or Lucid Lynx, the book covers installing the distribution but doesn't stray from more involved administrative tasks, with a full chapter on OpenSSH and other security areas, such as firewall setup techniques using gufw and iptables, an introduction to Perl scripting, and Samba administration, to name a few.
You can preview Chapter 8 from the book right here. The excerpt deals with the Linux GUI, specifically X and GNOME environments.
This excerpt is from the third edition of 'A Practical Guide to Ubuntu Linux' by Mark Sobell, published by Pearson/Prentice Hall Professional, Aug. 2010, ISBN 013254248X, Copyright 2011 Mark G. Sobell; for a complete table of contents, please visit: www.informit.com/title/013254248X.
Dig Deeper on Ubuntu Server