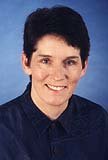 Jan Stafford
As SearchEnterpriseLinux.com Site Editor, Jan Stafford directs the development of the site's original content, including features, news reports and exclusive interviews with leading Linux technology experts.

Jan has covered the computer industry for the last 25 years, writing about everything from word processors to e-commerce software to, of course, Linux. She has served in top editorial positions with several national trade publications, as a contributor to such publications as PC Week Inside and Investor's Business Daily, and as a speaker at industry conferences. She came to Techtarget.com from VARBusiness, where she developed and wrote cover stories, executive Q&As, and new technology reports for online and print publication.

Do you have a question for our experts?