yacc (yet another compiler compiler)
Yacc (for 'yet another compiler compiler' ) is the standard parser generator for the Unix operating system... (Continued)
Looking for something else?
Yacc (for "yet another compiler compiler." ) is the standard parser generator for the Unix operating system. An open source program, yacc generates code for the parser in the C programming language. The acronym is usually rendered in lowercase but is occasionally seen as YACC or Yacc. The original version of yacc was written by Stephen Johnson at American Telephone and Telegraph (AT&T). Versions of yacc have since been written for use with Ada, Java and several other less well-known programming languages.
Download: IT Acronyms - A Quick Reference Guide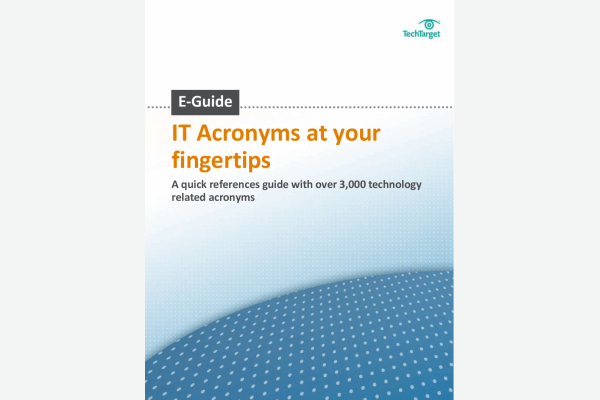 Download this free quick reference guide with over 3,000 IT acronyms; including a special section of the top 15 acronyms you need to know today.
By submitting your personal information, you agree to receive emails regarding relevant products and special offers from TechTarget and its partners. You also agree that your personal information may be transferred and processed in the United States, and that you have read and agree to the Terms of Use and the Privacy Policy.

Continue Reading About yacc (yet another compiler compiler)