skinny Linux (Austrumi, Puppy Linux Damn Small Linux and Feather Linux)
Skinny Linux is an umbrella term that encompasses any compact version of the Linux operating system, such as Austrumi, Puppy Linux Damn Small Linux and Feather Linux. (...Continued)
Looking for something else?
Skinny Linux is an umbrella term that encompasses any compact version of the Linux operating system, such as Austrumi, Puppy Linux Damn Small Linux and Feather Linux. Such lightweight implementations of the operating system require less space and power than the full-size OS. Skinny Linux is one of many cost-cutting measures that manufacturers are employing to produce the p00 Laptop.
Download: Expert server OS buyer's guide.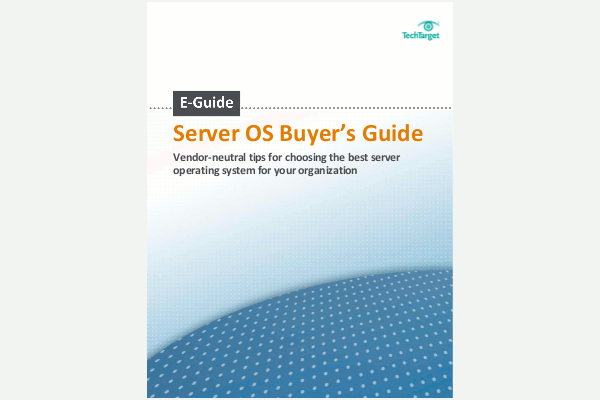 Ensure you choose the best server OS for your organization by reviewing a breakdown of Linux vs. Windows vs. other alternatives.
By submitting your personal information, you agree to receive emails regarding relevant products and special offers from TechTarget and its partners. You also agree that your personal information may be transferred and processed in the United States, and that you have read and agree to the Terms of Use and the Privacy Policy.

Continue Reading About skinny Linux (Austrumi, Puppy Linux Damn Small Linux and Feather Linux)