pumpKIN
PumpKIN is a free, open source application that is used for exchange of data using the Trivial File Transfer Protocol (TFTP)... (Continued)
PumpKIN is a free, open source application that is used for exchange of data using the Trivial File Transfer Protocol (TFTP). PumpKIN employs a simple, straightforward graphical user interface (GUI) and runs on Windows 95 and later operating systems. PumpKIN makes it possible for a TFTP server and client to transfer large files simultaneously.
Download: IT Acronyms - A Quick Reference Guide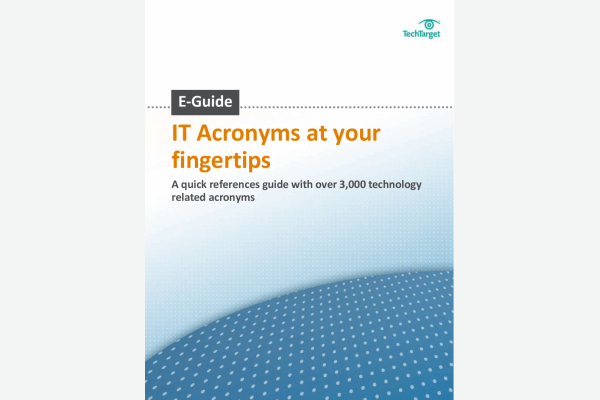 Download this free quick reference guide with over 3,000 IT acronyms; including a special section of the top 15 acronyms you need to know today.
By submitting your personal information, you agree to receive emails regarding relevant products and special offers from TechTarget and its partners. You also agree that your personal information may be transferred and processed in the United States, and that you have read and agree to the Terms of Use and the Privacy Policy.

TFTP is an Internet software utility for transferring files that is simpler to use than the File Transfer Protocol (FTP) but less capable. TFTP is employed where user authentication and directory visibility are not required. TFTP is used mainly for the purpose of transferring files to and from network hardware and not for general-purpose data exchange.
Continue Reading About pumpKIN