embedded system
An embedded system is some combination of computer hardware and software, either fixed in capability or programmable, that is specifically designed for a particular kind of application device. (Continued.)
Looking for something else?
TECHNOLOGIES
An embedded system is some combination of computer hardware and software, either fixed in capability or programmable, that is specifically designed for a particular function. Industrial machines, automobiles, medical equipment, cameras, household appliances, airplanes, vending machines and toys (as well as the more obvious cellular phone and PDA) are among the myriad possible hosts of an embedded system. Embedded systems that are programmable are provided with programming interfaces, and embedded systems programming is a specialized occupation.
IT Acronyms - A Quick Reference Guide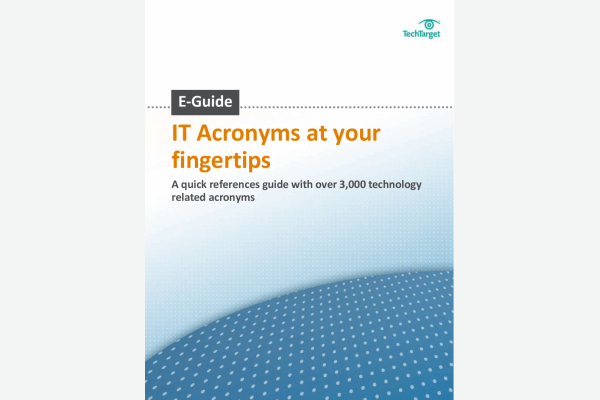 Download this free quick reference guide with over 3,000 IT acronyms; including a special section of the top 15 acronyms you need to know today.
By submitting you agree to receive email communications from TechTarget and its partners. Privacy Policy Terms of Use.

Certain operating systems or language platforms are tailored for the embedded market, such as EmbeddedJava and Windows XP Embedded. However, some low-end consumer products use very inexpensive microprocessors and limited storage, with the application and operating system both part of a single program. The program is written permanently into the system's memory in this case, rather than being loaded into RAM (random access memory) like programs on a personal computer.
Continue Reading About embedded system
Dig deeper on Linux server hardware