Copyleft is the idea and the specific stipulation when distributing software that the user will be able to copy it freely, examine and modify the source code, and redistribute the software to others (free or priced) as long as the redistributed software is also passed along with the copyleft stipulation. The term was originated by Richard Stallman and the Free Software Foundation. Copyleft favors the software user's rights and convenience over the commercial interests of the software makers. It also reflects the belief that freer redistribution and modification of software would encourage users to make improvements to it. ("Free software" is not the same as freeware, which is usually distributed with copyright restrictions.)

Download this free guide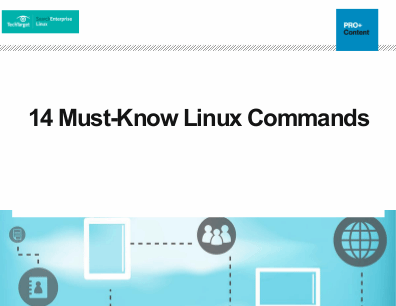 Download: 14 Must Know Linux Commands
Discover the top 14 must-know Linux commands for server administrators, with 2 bonus articles giving in-depth knowledge on the benefits of the "IP" and "Mount" commands.
By submitting your personal information, you agree that TechTarget and its partners may contact you regarding relevant content, products and special offers.
You also agree that your personal information may be transferred and processed in the United States, and that you have read and agree to the Terms of Use and the Privacy Policy.

Stallman and his adherents do not object to the price or profit aspects of creation and redistribution of software - only to the current restrictions placed on who can use how many copies of the software and how and whether the software can be modified and redistributed.
The de facto collaboration that developed and refined Unix and other collegially-developed programs led the FSF to the idea of "free" software and copyleft. In 1983, the FSF began developing a "free software" project that would both demonstrate the concept while providing value to users. The project was called GNU, an operating system similar to a Unix system. GNU and its various components are currently available and are distributed with copyleft stipulations. Using GNU components, the popular Linux system is also issued with a copyleft.
Dig Deeper on Introduction to Linux system administration