Definition
Yellowdog Updater, Modified (YUM)
Yellowdog Update, Modified (YUM) is a program that manages installation, updates and removal for Red Hat package manager (RPM) systems. YUM allows the user to update groups of machines without having to update each RPM separately.

Download this free guide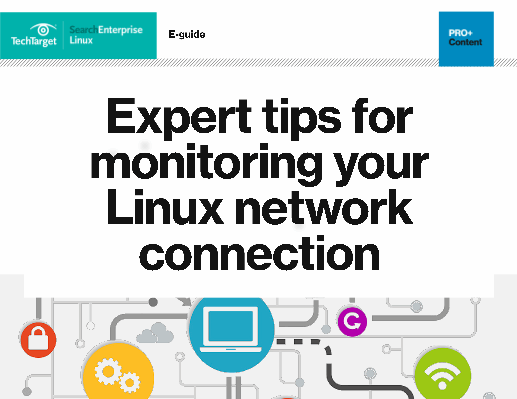 Download: Expert tips for monitoring your Linux network connection
Network connection failure: a common, yet extremely damaging IT pain point. Read this expert guide for tips and tricks on how to monitor your Linux network connectivity more actively, and how to troubleshoot and get back online quickly.
By submitting your personal information, you agree that TechTarget and its partners may contact you regarding relevant content, products and special offers.
You also agree that your personal information may be transferred and processed in the United States, and that you have read and agree to the Terms of Use and the Privacy Policy.
A package manager is a program that automates installation, management and removal of software packages. Because some Linux distributions and other Unix-derived operating systems consist of thousands of software packages, package management systems are crucial.
Yum is essentially a package manager for RPM (which is, itself, a package manager). RPM works on the level of single packages and is not concerned with any dependencies. YUM computes dependencies for RPM and takes any actions required to successfully install software packages. Because YUM automatically locates and obtains the correct RPM packages from repositories, the user doesn't have to manually find and install new applications or updates. The user can update all system software with a single command or search for new software by specifying criteria.
Other features of the YUM package manager include:
Simple interface.
Multiple repositories.
Simple config file.
Fast operation.
RPM-consistent behavior.
comps.xml group support, including multiple repository groups.
YUM was created by Seth Vidal and volunteer developers. The program is written in Python and was released under the GNU General Public License GPL.
The YUM package manager is an RPM-compatible version of the Yellowdog Update Package (YUP), which the Yellowdog Linux project uses to manage its applications. Both Red Hat and Fedora use YUM.
Continue Reading About Yellowdog Updater, Modified (YUM)
Dig Deeper on Introduction to Linux system administration