Vendor Independent Messaging (VIM)
VIM (Vendor Independent Messaging) is an application program interface (API) that facilitates the exchange of e-mail and attachments among programs from different vendors. VIM makes it possible to send e-mail from within an application program... (Continued)
VIM (Vendor Independent Messaging) is an application program interface (API) that facilitates the exchange of e-mail and attachments between programs from different vendors.
Download: IT Acronyms - A Quick Reference Guide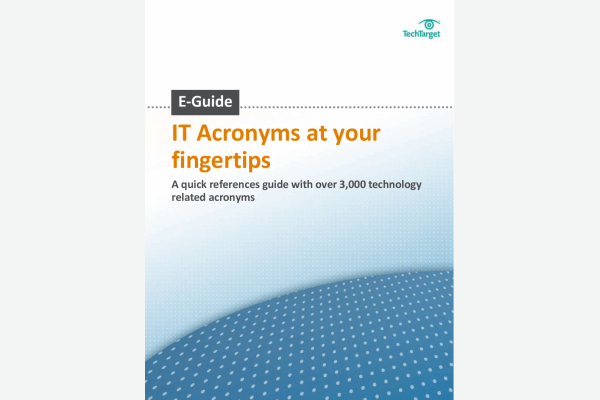 Download this free quick reference guide with over 3,000 IT acronyms; including a special section of the top 15 acronyms you need to know today.
By submitting your personal information, you agree to receive emails regarding relevant products and special offers from TechTarget and its partners. You also agree that your personal information may be transferred and processed in the United States, and that you have read and agree to the Terms of Use and the Privacy Policy.

From a user standpoint, VIM works in a manner similar to the Microsoft Messaging Application Program Interface (MAPI). The first implementation of VIM to appear on the market was cc:Mail, which was released by Lotus, now a division of IBM.
Vim, a similarly-named but unrelated application, is an enhanced version of the vi text editor distributed with UNIX systems.
Continue Reading About Vendor Independent Messaging (VIM)