Tcl/Tk (Tool Command Language)
Tcl is an interpreted script language from Sun Microsystems and Tcl is companion program for creating a Tcl graphical user interface (GUI).
Looking for something else?
Tcl is an interpreted script language from Sun Microsystems and Tcl is its companion program for creating a Tcl graphical user interface (GUI). Both Tcl and Tk can be downloaded or ordered from Sun's Web site. They are run as a web browser plug-in and can be used instead of JavaScript or VBScript.
IT Acronyms - A Quick Reference Guide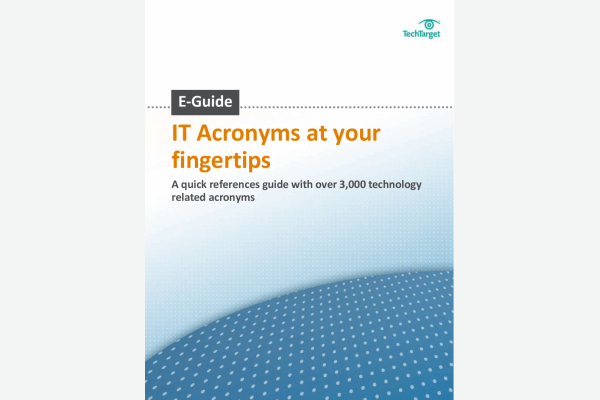 Download this free quick reference guide with over 3,000 IT acronyms; including a special section of the top 15 acronyms you need to know today.
By submitting you agree to receive email communications from TechTarget and its partners. Privacy Policy Terms of Use.

Dig deeper on Introduction to Linux system administration