Secure Shell Charter (SSH Charter)
The Secure Shell Charter (SSH Charter) is a set of papers produced by the Secure Shell Working Group (SSH Working Group), an organization dedicated to updating and standardizing the popular Unix-based interface and protocol known as Secure Shell (SSH or secsh)... (Continued)
The Secure Shell Charter (SSH Charter) is a set of papers produced by the Secure Shell Working Group (SSH Working Group), an organization dedicated to updating and standardizing the popular Unix-based interface and protocol known as Secure Shell (SSH or secsh). The SSH Working Group is administered by the Internet Engineering Task Force (IETF), an international body that defines standard network operating protocols.
Download: Expert server OS buyer's guide.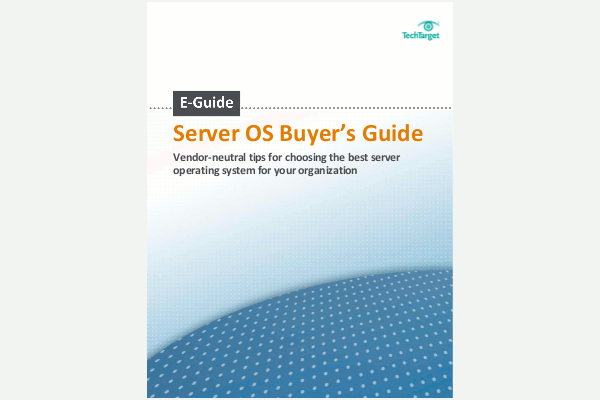 Ensure you choose the best server OS for your organization by reviewing a breakdown of Linux vs. Windows vs. other alternatives.
By submitting your personal information, you agree to receive emails regarding relevant products and special offers from TechTarget and its partners. You also agree that your personal information may be transferred and processed in the United States, and that you have read and agree to the Terms of Use and the Privacy Policy.

SSH is used to securely access and remotely control computers and servers. SSH provides automatic encryption, authentication and compression, facilitating secure rlogin, file transfers and TCP/IP communications. The SSH Working Group endeavors to make certain that SSH is easy to implement at the application level without intensive user interaction. Other goals of the group are to ensure that SSH will always:
Provide optimum and continually updated protection against external threats
Function efficiently without a global key management or certificate infrastructure
Utilize existing certificate infrastructures when possible
Operate over insecure transport media
Continue Reading About Secure Shell Charter (SSH Charter)