Quagga is an open source suite of applications for the management of routing protocols. Quagga is licensed under the GNU General Public License (GPL). Like Zebra, the inactive project it's based on, the Quagga project aims at providing open source versions of routing protocols. Quagga currently provides open source versions of protocols including Open Shortest Path First (OSPF), Routing Information Protocol (RIP), and Border Gateway Protocol (BGP) for Unix and Unix-derived platforms, such as FreeBSD, Linux, NetBSD, and Solaris.

Download this free guide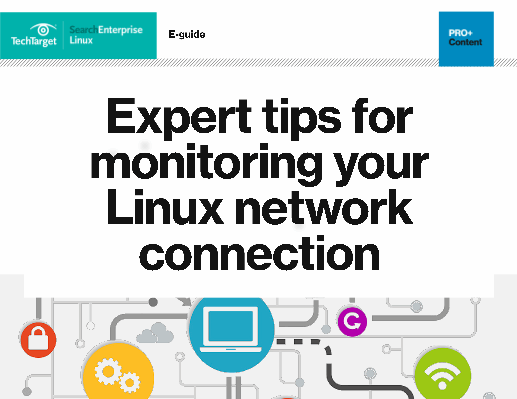 Download: Expert tips for monitoring your Linux network connection
Network connection failure: a common, yet extremely damaging IT pain point. Read this expert guide for tips and tricks on how to monitor your Linux network connectivity more actively, and how to troubleshoot and get back online quickly.
By submitting your personal information, you agree that TechTarget and its partners may contact you regarding relevant content, products and special offers.
You also agree that your personal information may be transferred and processed in the United States, and that you have read and agree to the Terms of Use and the Privacy Policy.
Within the Quagga architecture, a daemon (an "always-there" program) called "zebra" serves as an abstraction layer to the Unix kernel and provides an application program interface (API) over a Unix or Transmission Control Protocol (TCP) stream to what are called Zserv clients. Zserv clients implement routing protocols and send routing updates to the zebra daemon. The Quagga architecture also includes a development library to aid in implementing protocols and client daemons. Daemons can be configured through a command line interface. An additional tool called "vtysh" serves as a front-end to all the daemons, enabling centralized administration.
Quagga is named for an extinct subspecies of zebra distinguished by a front end with zebra stripes and a plain brown back end. An organization called the Quagga Project (unrelated to the software initiative) has been selectively breeding zebras since 1988 in an effort to bring the four-legged quagga back from extinction.
Continue Reading About Quagga
Dig Deeper on Linux licensing and support