Pango is an open source project dedicated to creating a Unicode framework for rendering international text. Once a language can be represented electronically, Web content can be delivered in it, and software can be developed and supported in it. Thus, the ability to render a language through Unicode can help bridge the digital divide, enabling internationalization (I18N) and localization.

Download this free guide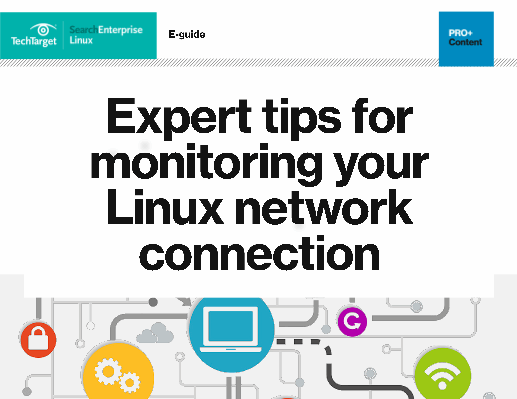 Download: Expert tips for monitoring your Linux network connection
Network connection failure: a common, yet extremely damaging IT pain point. Read this expert guide for tips and tricks on how to monitor your Linux network connectivity more actively, and how to troubleshoot and get back online quickly.
By submitting your personal information, you agree that TechTarget and its partners may contact you regarding relevant content, products and special offers.
You also agree that your personal information may be transferred and processed in the United States, and that you have read and agree to the Terms of Use and the Privacy Policy.
According to various reports, there are 100-200 written languages in the world, expressed through 25 different writing systems. Languages may have unique alphabets and/or linguistic encoding systems and patterns. For example, the characters representing one language may be based on whole words or on distinct sounds; the layout of the written language may be read left-to-right, right-to-left, or top-to-bottom. Through Unicode encoding, Pango can make it possible to render any language in existence, as long as information about the specific properties of that language is available.
Pango was among the winners at the Open Source Initiative's 2004 awards ceremony. According to John Graham-Cumming, director of the awards, "Internationalization and localization are very important for Open Source software, in general, because they are a key chink in commercial software organizations' armor. The appeal of open source software in developing countries, which stems from numerous reasons -- including reduced costs and security concerns -- is further enhanced by the ability to localize the text of an application... Large software vendors have little incentive to support any but the most widely spoken languages, but the programmers who produce open source software operate by different rules."
The Pango project grew out of the GTK+ and GNOME initiatives. According to the Pango Web site, it will eventually support output in any of the world's major languages. The name "Pango" was created by combining the Greek prefix "pan," meaning "all," with the Japanese word "go," meaning "language." This is how the word looks, rendered in its original languages:



Continue Reading About Pango
Dig Deeper on Linux server hardware