Definition
POSIX (Portable Operating System Interface)
POSIX (Portable Operating System Interface) is a set of standard operating system interfaces based on the Unix operating system. The need for standardization arose because enterprises using computers wanted to be able to develop programs that could be moved among different manufacturer's computer systems without having to be recoded. Unix was selected as the basis for a standard system interface partly because it was "manufacturer-neutral." However, several major versions of Unix existed so there was a need to develop a common denominator system.

Download this free guide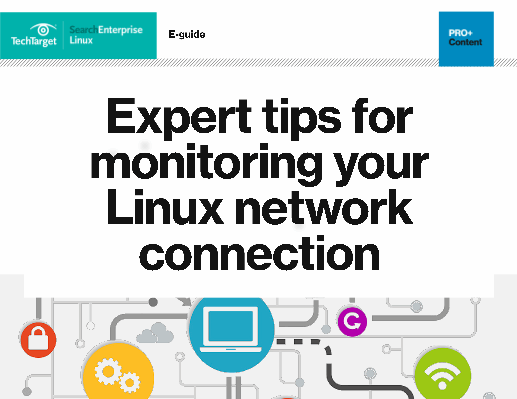 Download: Expert tips for monitoring your Linux network connection
Network connection failure: a common, yet extremely damaging IT pain point. Read this expert guide for tips and tricks on how to monitor your Linux network connectivity more actively, and how to troubleshoot and get back online quickly.
By submitting your personal information, you agree that TechTarget and its partners may contact you regarding relevant content, products and special offers.
You also agree that your personal information may be transferred and processed in the United States, and that you have read and agree to the Terms of Use and the Privacy Policy.
Informally, each standard in the POSIX set is defined by a decimal following the POSIX. Thus, POSIX.1 is the standard for an application program interface in the C language. POSIX.2 is the standard shell and utility interface (that is to say, the user's command interface with the operating system). These are the main two interfaces, but additional interfaces, such as POSIX.4 for thread management, have been developed or are being developed. The POSIX interfaces were developed under the auspices of the Institute of Electrical and Electronics Engineers (IEEE).
POSIX.1 and POSIX.2 interfaces are included in a somewhat larger interface known as the X/Open Programming Guide (also known as the "Single UNIX Specification" and "UNIX 03"). The Open Group, an industry standards group, owns the UNIX trademark and can thus "brand" operating systems that conform to the interface as "UNIX" systems. IBM's OS/390 is an example of an operating system that includes a branded UNIX interface. (Note that the trademark is "UNIX"; the generic terms for these operating systems is "Unix.")
Continue Reading About POSIX (Portable Operating System Interface)
Dig Deeper on Open source Web and application servers