OpenServing
OpenServing is a service that provides free Web hosting and support to wiki developers and weblog enthusiasts. OpenServing users can build, maintain and edit collaborative Websites in conjunction with other users... (Continued)
Looking for something else?
OpenServing is a service that provides free Web hosting and support to wiki developers and weblog enthusiasts.
Download: IT Acronyms - A Quick Reference Guide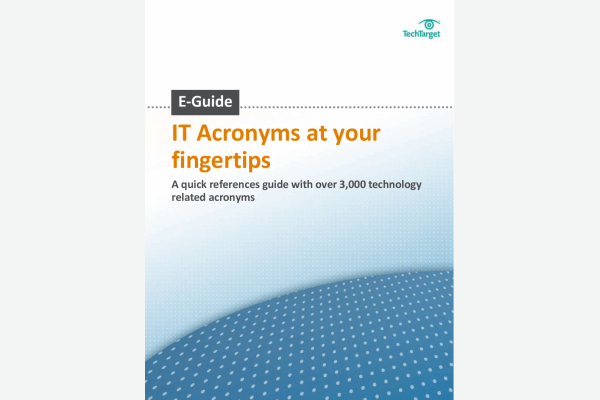 Download this free quick reference guide with over 3,000 IT acronyms; including a special section of the top 15 acronyms you need to know today.
By submitting your personal information, you agree to receive emails regarding relevant products and special offers from TechTarget and its partners. You also agree that your personal information may be transferred and processed in the United States, and that you have read and agree to the Terms of Use and the Privacy Policy.

OpenServing users can build, maintain and edit collaborative Websites in conjunction with other users. Its founder, Jimmy Wales, plans to include free content, storage, bandwidth and software as part of the service. The service was launched in December 2006 by Wikia, a collection of Websites that can be edited by any registered user.
The underlying concept is the notion that all Web-based content should be free. The cost of operation is underwritten by advertisements, the revenue from which goes back to the users. In order to receive ad revenue, developers must link to the Wikia home page.
Continue Reading About OpenServing