Open Directory Project (ODP)
The Open Directory Project (ODP) is a human-edited index of Web sites... (Continued)
Open Directory Project (ODP) is a human-edited index of Web sites, also known as DMOZ, an acronym for "Directory Mozilla." ODP is hosted and administered by Netscape Communications and Weblogs, Inc and is associated with the Mozilla browser. According to the official Web site, ODP hosts the largest and most comprehensive Web site directory in the world.
Download: IT Acronyms - A Quick Reference Guide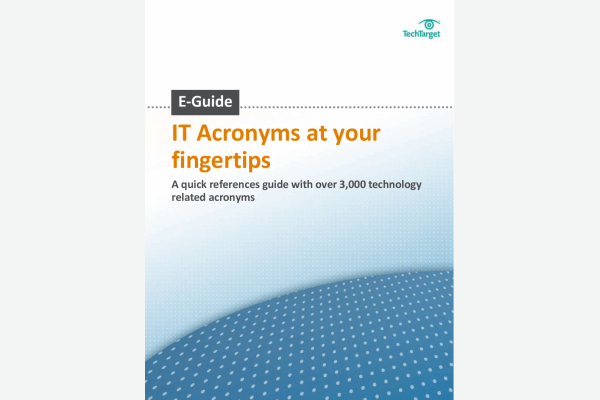 Download this free quick reference guide with over 3,000 IT acronyms; including a special section of the top 15 acronyms you need to know today.
By submitting your personal information, you agree to receive emails regarding relevant products and special offers from TechTarget and its partners. You also agree that your personal information may be transferred and processed in the United States, and that you have read and agree to the Terms of Use and the Privacy Policy.

The purpose of the ODP is to list and categorize sites, not to rank or promote them. Although ODP offers a search feature, it differs from conventional search engines that build massive lists of Web sites by automatically searching pages. Each entry is carefully reviewed before inclusion in the directory.
ODP is an open source project. Anyone can submit, download and use ODP data at no cost as long as they accept and heed the site policy and license agreement.
Continue Reading About Open Directory Project (ODP)