Linux Foundation
The Linux Foundation is a consortium dedicated to fostering the growth of Linux, an open source alternative to the Unix operating system... (Continued)
Looking for something else?
The Linux Foundation is a consortium dedicated to fostering the growth of Linux, an open source alternative to the Unix operating system. The organization's mandate is providing resources and services to help Linux compete with more expensive proprietary platforms.
Download: IT Acronyms - A Quick Reference Guide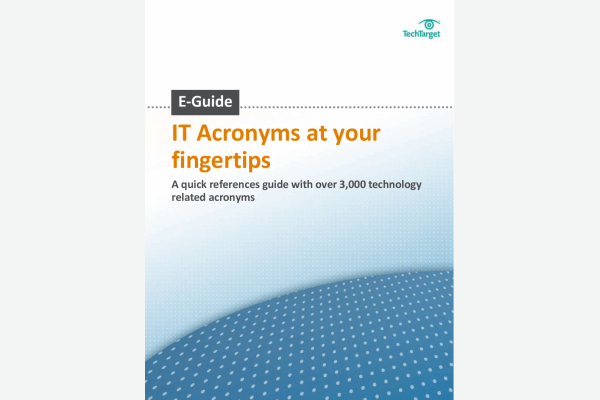 Download this free quick reference guide with over 3,000 IT acronyms; including a special section of the top 15 acronyms you need to know today.
By submitting your personal information, you agree to receive emails regarding relevant products and special offers from TechTarget and its partners. You also agree that your personal information may be transferred and processed in the United States, and that you have read and agree to the Terms of Use and the Privacy Policy.

The Linux Foundation protects Linux by providing legal services and assisting developers so they can remain independent. An especially important aspect of the Foundation is the Linux Standard Base (LSB), an ongoing effort to standardize the structure of Linux and related platforms.
The Foundation also offers support to software developers to ensure that Linux remains attractive for diverse applications. Foundation-hosted workgroups are aimed at solving problems that can occur with critical operations and activities such as printing, networking and application packaging. Special programs promote standardization, technical collaboration and interoperability between Linux and commonly used applications.
Continue Reading About Linux Foundation