GNU Linux
The GNU Linux project was created for the development of a Unix-like operating system that comes with source code that can be copied, modified, and redistributed... (Continued)
Looking for something else?
TECHNOLOGIES

PRODUCTS
The GNU Linux project was created for the development of a Unix-like operating system that comes with source code that can be copied, modified, and redistributed. Richard Stallman announced the GNU Linux project in 1983 and, with others, formed the Free Software Foundation in 1985.
Download: IT Acronyms - A Quick Reference Guide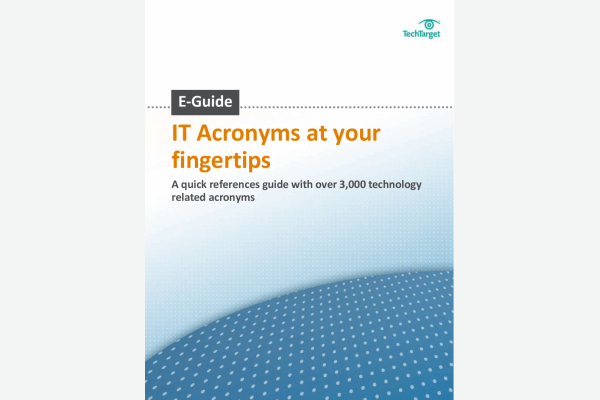 Download this free quick reference guide with over 3,000 IT acronyms; including a special section of the top 15 acronyms you need to know today.
By submitting your personal information, you agree to receive emails regarding relevant products and special offers from TechTarget and its partners. You also agree that your personal information may be transferred and processed in the United States, and that you have read and agree to the Terms of Use and the Privacy Policy.

According to the GNU Linux project, there is no independent GNU operating system. Furthermore, they claim that there is no independent Linux operating system either. The OS known as Linux is based on the Linux kernel but all other components are GNU. As such, many believe that the OS should be known as GNU/Linux or GNU Linux.
GNU stands for GNU's not Unix, which makes the term a recursive acronym (an acronym in which one of the letters stands for the acronym itself).
Continue Reading About GNU Linux