Bochs
Bochs (pronounced 'box') is an open source PC emulator that supports a wide variety of operating systems... (Continued)
Looking for something else?
Bochs (pronounced "box") is an open source PC emulator that supports a wide variety of operating systems. The program, which was written by Kevin Lawton, is copyrighted by MandrakeSoft S.A. and distributed under the GNU Lesser General Public License.
Download: IT Acronyms - A Quick Reference Guide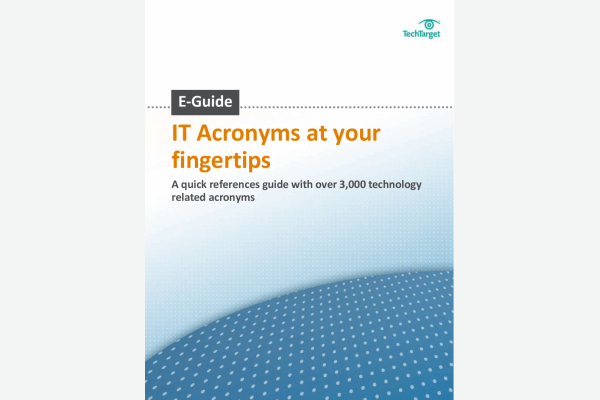 Download this free quick reference guide with over 3,000 IT acronyms; including a special section of the top 15 acronyms you need to know today.
By submitting your personal information, you agree to receive emails regarding relevant products and special offers from TechTarget and its partners. You also agree that your personal information may be transferred and processed in the United States, and that you have read and agree to the Terms of Use and the Privacy Policy.

Bochs can be used to run applications in a second operating system without having to use two different computers or a dual boot system. The emulator allows users to run Windows programs on a non-x86 or Unix machine and to run legacy applications or games on non-compatible computers. It is also useful for testing and debugging new operating systems.
Continue Reading About Bochs