Q
Which Linux distros are the biggest competition for Microsoft's products?
Looking for something else?
What would you say is the current market share of Microsoft Word, Outlook, Excel and Word compared to their Linux equivalents and other competitors? What Linux versions are gaining the most ground versus MS products right now?
With regards to market share I don't I have any relevant
recent
data, but there was a 2004 Forrester Research Study (
Open Source Moves into the Mainstream
, Schadler) that pegged OpenOffice.org use at 14.3% in the 140 North American companies they surveyed..
Per your question on what versions of Linux are gaining ground on MS products right now: I would focus in on the desktop here because of your first question. Once again, I have no recent data, but I can say this: The following distributions are good functional replacements of Microsoft Windows for all but the most demanding desktop users (ones who use a lot of peripheral devices like Windows CE PDAs, specialized hardware, etc.).

Download this free guide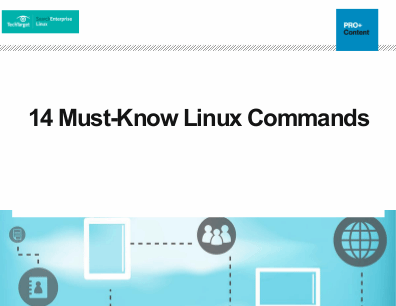 Download: 14 Must Know Linux Commands
Discover the top 14 must-know Linux commands for server administrators, with 2 bonus articles giving in-depth knowledge on the benefits of the "IP" and "Mount" commands.
By submitting your personal information, you agree that TechTarget and its partners may contact you regarding relevant content, products and special offers.
You also agree that your personal information may be transferred and processed in the United States, and that you have read and agree to the Terms of Use and the Privacy Policy.

Red Hat
as well.
Dig Deeper on Linux news and updates
Have a question for an expert?
Please add a title for your question
Get answers from a TechTarget expert on whatever's puzzling you.