Q
What do xinetd and Quagga do?
Mark Hinkle explains what xinetd and Quagga do to improve security and control program access.
Looking for something else?
What do xinetd and Quagga do?
Xinetd
or eXtended InterNET services daemon starts processes and does so by listening to ports and then starting a service when requested rather than before it is actually needed. It provides a level of security by supplying access control and security for Linux and other UNIX-like systems based on the IP address they originate from. For example, when a request comes to a given port, xinetd passes the request to another program,
tcpd
, which can then look at the /etc/hosts.allow and /etc/hosts.deny files and determine if traffic from and to that IP address is allowable based on a list of access rules.
Quagga is similar in the net effect of allowing access, but it is a multi-server routing software that runs on numerous Unixes including FreeBSD, Solaris, NetBSD and Linux. Where xinetd is a single daemon, quagga is a collection of daemons that construct a routing table and provide a level of routing security rather than than allowing access via a single server running xinetd.

Download this free guide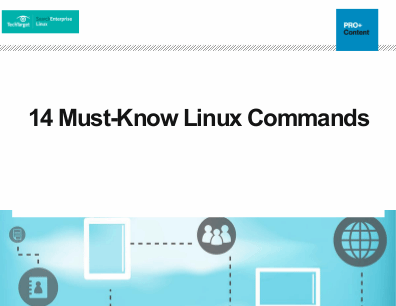 Download: 14 Must Know Linux Commands
Discover the top 14 must-know Linux commands for server administrators, with 2 bonus articles giving in-depth knowledge on the benefits of the "IP" and "Mount" commands.
By submitting your personal information, you agree that TechTarget and its partners may contact you regarding relevant content, products and special offers.
You also agree that your personal information may be transferred and processed in the United States, and that you have read and agree to the Terms of Use and the Privacy Policy.

Dig Deeper on Linux management and configuration
Have a question for an expert?
Please add a title for your question
Get answers from a TechTarget expert on whatever's puzzling you.