This Content Component encountered an error
Oracle on Linux tips, tutorials and expert advice
Installing and upgrading Oracle on Linux
<<previous
|
next>>
Unix-to-Linux migration
VM initialization error while installing Oracle 9i on RHEL 3.0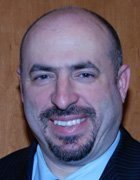 SearchEnterpriseLinux.com
I got the following error while installing Oracle 9i release 2 on Red Hat Enterprise Linux (RHEL) 3.0:
Error occurred during initialization of VM
Unable to load native library:
/tmp/OraInstall2003-10-25_03-14-57PM/jre/lib/i386/libjava.so:
symbol __libc_wait, version GLIBC_2.0 not defined in file libc.so.6
with link time reference
I tried several steps the to solve the error -- such as installing RPMs, relinking the GCC so that the older GCC will be used during the Oracle installation, and applying a patch (3006854). But while I apply the patch I get error messages, and I'm still getting the same error while running Oracle installer.
I'm assuming you have are logged in with your Oracle ID when running the installer and that GCC is fully installed.
This should fix your problem:
/etc/ld.so.preload
rm /etc/ld.so.preload
Then try applying the patch again.
21 Feb 2005