This Content Component encountered an error
Linux administration issues
Sybase or Oracle? Linux upgrade creates database decisions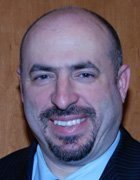 SearchEnterpriseLinux.com
Our business has been using Sybase, but we are thinking about switching over to another application to handle our databases when we upgrade our operating system. We have had some minor SQL problems with Sybase but otherwise it has worked fine. Right now, we are running it on Red Hat Enterprise Linux 4. We plan on upgrading to RHEL 5, but if we go with Oracle Linux, might we also want to use Oracle for our databases? I've heard that it has some issues with its LDBC (Liberty Database Connectivity) driver. Do you have any suggestions?
It sounds like you definitely want upgrade your OS, but are just considering changing database software. You also mentioned that you've had some SQL issues, but for the most part things are fine.
Let's start with the OS. Oracle Enterprise Linux is nothing more then an OEM version of Red Hat. If your goal is to move off of Red Hat because you don't like it, than I would not pursue this route. While there are many distributions out there, the corporate world tends to go with either Red Hat Enterprise Linux (RHEL) or SUSE Linux Enterprise Server (SLES). If you are fine with Red Hat and are looking to upgrade, you may want to consider moving to RHEL 5, which has many new features and functionality enhancements including an enhanced Xen implementation.
Now, let's talk about the database. Every database has its issues, Oracle included. However, I am a big fan of Oracle and if you are considering a migration, you cannot go wrong with Oracle. If you were to go with Oracle, using Oracle Enterprise Linux might make sense for you because you would have a single-source vendor.
Regarding your SQL hang-ups: what version of Sybase are you currently using? I'm wondering if you might have old versions of both the OS and database. Perhaps upgrading both (not at the same time, right) may provide the reliability and functionality that you want.
Think about your long-range database roadmap and let that drive your decision. If you want to stick with Sybase, upgrade to RHEL 5. If for some reason you want to move off Red Hat, look at Novell's SLES offerings. On the other-hand, if you determine you want to move to Oracle, I would than look at Oracle Enterprise Linux. Since your database migration would be a much bigger change than upgrading your OS, make sure you take the time to carefully analyze your requirements and your reasoning behind making your change.
Don't lose sight of the support aspect either. If you have Sybase trained database administrators, don't think it will be as easy of a transition as moving to a different Linux distribution. In fact, you may find that you'll need to bring in a new team with experience in Oracle, depending on the complexity and service level agreements already in place.
29 Jan 2008