This Content Component encountered an error
Linux high-performance computing and supercomputing
Setting up a cluster with Linux and Oracle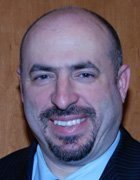 SearchEnterpriseLinux.com
I would like to build a cluster for the Linux server. I have Oracle 9i. How can I set up the cluster for the Oracle database?
There are many ways to cluster, as I'm sure you're aware of. Hopefully this answers your question:
There are hardware and software clustering. For example, if you use AIX, you may use HACMP, which is high availability systems clustering software that works with pSeries servers. I believe you are probably trying to set up a RAC Cluster. Oracle Real Application Clusters (RAC) are actually the successor to Oracle Parallel Server (OPS). This product allows multiple instances to access the same database at the same time. It provides fault tolerance, load balancing and performance benefits. Its heart is a shared disk subsystem. Before you buy the software, consider OCFS. Oracle Cluster File System (OCFS) was designed to be used as an alternative to using raw devices, specifically for Oracle9i Real Application Clusters (RAC).
Rather then go through the individual steps here, I will point you to the best practices guide available directly from the horse's mouth (Oracle).
You'll need to do your due diligence to determine what makes the most sense for you and your company. Good luck.
03 Jan 2005