Q
Problem solve
Get help with specific problems with your technologies, process and projects.
Moving a VB app from Win to Lin
This Article Covers
RELATED TOPICS
Looking for something else?
I have developed an application in Visual Basic using MySQL as the database. Now I run the application on all our Windows 2000 and XP client machines.

Download this free guide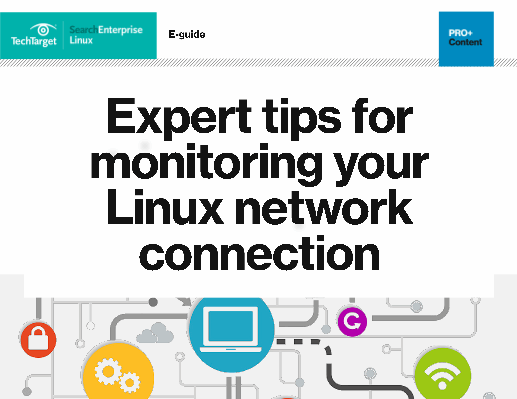 Download: Expert tips for monitoring your Linux network connection
Network connection failure: a common, yet extremely damaging IT pain point. Read this expert guide for tips and tricks on how to monitor your Linux network connectivity more actively, and how to troubleshoot and get back online quickly.
By submitting your personal information, you agree that TechTarget and its partners may contact you regarding relevant content, products and special offers.
You also agree that your personal information may be transferred and processed in the United States, and that you have read and agree to the Terms of Use and the Privacy Policy.
Now, I want to run the application on Windows and use the database MySQL on Linux. Is this possible? I want to upload the data on a Linux server where MySQL would be the database. I want the application I developed in VB to connect to the MySQL on Linux server.
Tell me briefly the steps to:
Loading data to the MySQL on Linux server, as I have the SQL script for creating the tables in MySQL (in Windows)
How to get connected from a Linux server to the VB application in MySQL
Any other convention to be followed
The idea is to run the application on Windows and use the database MySQL on Linux. Can you help me?
Yes, it's easy.
Your SQL scripts can run just the same on Linux as Windows. If you don't like the different way the operating systems treat the end-of-line terminators, you can use the tools unix2dos or dos2unix to convert them.
To connect to VB, just install the MySQL ODBC driver, and use the standard Windows ODBC interface. That also gives you some database server portability.
Other conventions to follow? Make sure your mysqld is properly set up in the /etc/inetd.conf and /etc/services files, plus other networking options required for remote access.

If you want to get way from Windows further, then you might consider serving up the application using a Linux Web server to an open source client like a browser, or even using the Linux Terminal Server Project. There are numerous ways of doing both, from PHP, Perl and Java to more esoteric solutions. My favorite for small jobs is (of course) Mozilla's XUL and some hasty CGI Perl. Bigger jobs require more planning.



Dig Deeper on Windows-to-Linux migration
Have a question for an expert?
Please add a title for your question
Get answers from a TechTarget expert on whatever's puzzling you.