Q
Is Fedora right for C++ developers?
Is Fedora Linux a good fit for programmers developing software and applications involving object-oriented concepts and C++ ? What are its benefits for programmers and its negatives? Is there any tool that comes with the Fedora Linux that can match (if not fully, at least to a certain extent) the Microsoft Visual Studio (say, VS2003.net)? Lastly, does Fedora Linux encapsulate previous versions of Red Hat Linux? Does it have a future, or should programmers really be working with the (very complex and unwieldy) Enterprise Red Hat?


Download this free guide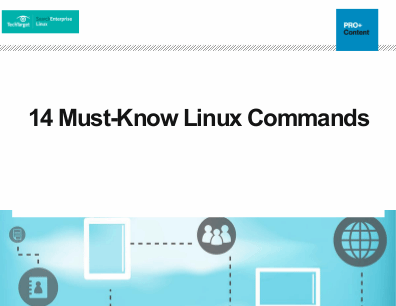 Download: 14 Must Know Linux Commands
Discover the top 14 must-know Linux commands for server administrators, with 2 bonus articles giving in-depth knowledge on the benefits of the "IP" and "Mount" commands.
By submitting your personal information, you agree that TechTarget and its partners may contact you regarding relevant content, products and special offers.
You also agree that your personal information may be transferred and processed in the United States, and that you have read and agree to the Terms of Use and the Privacy Policy.

I'm not an expert at second-guessing Red Hat, but I've noticed recently that the company is talking about 'desktops' again. So, their interest in Fedora (which is a desktop-oriented distribution - at least some of the time) probably remains.
On the C++ side, Fedora contains gcc 3.3.3 which is one of the best C++ compilers. There are plenty of assistive tools, too, like STL, make and eclipse. Even some of Intel's optimizations have crept into C++. So, go for it. Eclipse is the Visual Studio competitor. Or you can go down the emacs path, which is harder to learn.
I can't see any reason offhand why Fedora should die.
Dig Deeper on Noncommercial Linux distributions
Have a question for an expert?
Please add a title for your question
Get answers from a TechTarget expert on whatever's puzzling you.