Q
Problem solve
Get help with specific problems with your technologies, process and projects.
How can my business use open source without risk of litigation?
Looking for something else?
Aren't businesses who bring open source apps making themselves vulnerable to potential legal claims against those apps by proprietary vendors? (Naturally, SCO is an example with Linux code; but the issue of software patent infringement seems broader than that.) How can my organization use open source software without risk?
The first question appears to assume that source code for open source applications is generally derived from a protected proprietary source and used thereafter without permission, which is hardly a safe assumption. Indeed, the parenthetical example illustrates the flaw in the assumption as there is no public evidence to date that the Linux kernel violates any statutorily protected rights. Moreover, because only open source applications are accompanied by the application source code, it is easier to determine whether an open source application infringes on proprietary code than it is to assess whether proprietary code infringes on protected rights.
Having said this, there are many relationships involving electronic and computer interconnectivity today and risk, including the risk of infringement, is attendant to all of them. The issue here is the extent to which parties have mitigated the risk through negotiation and proper documentation and shifted as much of the risk to third parties, such as insurance companies. In the open source context, this includes a complete understanding of the applications with which any open source application will interface and the scope of the General Public License or similar licensing agreement in that environment. So, while nothing is risk-free, some cogent planning, due diligence and negotiation should create a manageable risk environment.

Download this free guide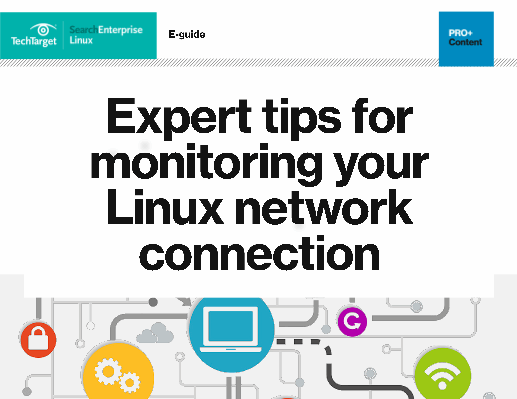 Download: Expert tips for monitoring your Linux network connection
Network connection failure: a common, yet extremely damaging IT pain point. Read this expert guide for tips and tricks on how to monitor your Linux network connectivity more actively, and how to troubleshoot and get back online quickly.
By submitting your personal information, you agree that TechTarget and its partners may contact you regarding relevant content, products and special offers.
You also agree that your personal information may be transferred and processed in the United States, and that you have read and agree to the Terms of Use and the Privacy Policy.
Dig Deeper on Linux licensing and support
Have a question for an expert?
Please add a title for your question
Get answers from a TechTarget expert on whatever's puzzling you.