Q
How can I use Firefox if some pages won't display correctly?
This Article Covers
RELATED TOPICS
Looking for something else?
I eagerly downloaded the new FireFox shortly after it came out, thinking, "Now I can replace IE". However, it was only a few days before I had to reluctantly fire up IE. The bottom line was not all sites I went to would work correctly with FireFox. Is that due to JavaScript differences? I tried to use both browsers for a day or so more (using FireFox as my primary browser, and only launching IE when I hit a non-working site) but then I was basically building up TWO sets of Website bookmarks (one in each browser). So, now I'm back to using just IE. Do you have any ideas about how I could use Firefox only?
You're right, a few sites use JavaScript that only Internet Explorer understands. You can turn JavaScript off in the browser. That will help for some sites, but not for all of them. You can also install the IEview Extension in Firefox. This is a handly way to fallback to IE when poorly designed pages appear. Using this little enhancement, you work all the time in Firefox, storing your bookmarks there. If a page or bookmark is ever IE specific, just right-click to bring up the context menu, and choose to view in IE. Even if the page doesn't display properly in Firefox, you can still bookmark it there and use IE to display it every time.
Your Bookmark problem is easy to fix if you've got lots and lots from the IE days. Firefox can read IE bookmarks (File, Import... from the Bookmark Manager), and can Export its own bookmarks into a format that IE can import.

Download this free guide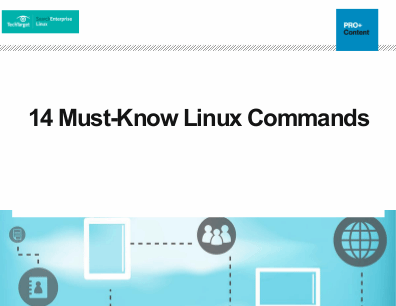 Download: 14 Must Know Linux Commands
Discover the top 14 must-know Linux commands for server administrators, with 2 bonus articles giving in-depth knowledge on the benefits of the "IP" and "Mount" commands.
By submitting your personal information, you agree that TechTarget and its partners may contact you regarding relevant content, products and special offers.
You also agree that your personal information may be transferred and processed in the United States, and that you have read and agree to the Terms of Use and the Privacy Policy.

Dig Deeper on Enterprise applications for Linux
Have a question for an expert?
Please add a title for your question
Get answers from a TechTarget expert on whatever's puzzling you.