Q
How can I improve NFS performance in a Linux network?
Looking for something else?
We have Solaris and Linux in a network. Often we find problems with the Network File System (NFS). We are unable to use the Linux OS as a good file server.

Download this free guide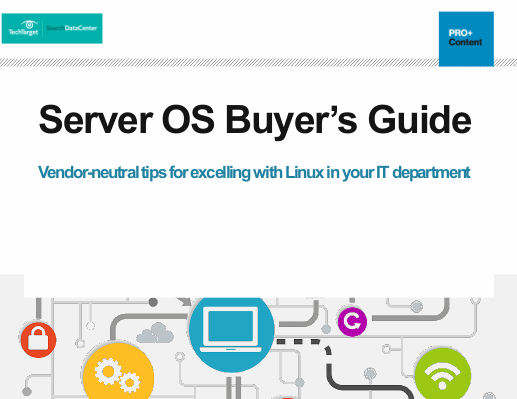 Download: Excelling with Linux in your IT department
Ensure you make the most out of your Linux environment by utilizing Linux and Windows together, understanding major Linux vulnerabilities, and getting a sense of the future career outlook for IT Linux pros.
By submitting your email address, you agree to receive emails regarding relevant topic offers from TechTarget and its partners. You can withdraw your consent at any time. Contact TechTarget at 275 Grove Street, Newton, MA.
You also agree that your personal information may be transferred and processed in the United States, and that you have read and agree to the Terms of Use and the Privacy Policy.

Please recommend some tips for improving NFS performance.
Aside from the general network configuration -- appropriate network capacity, faster NICs, full duplex settings in order to reduce collisions, agreement in network speed among the switches and hubs, etc. -- some of the most important client optimization settings are the NFS data transfer buffer sizes, specified by the mount command options rsize and wsize.
The rsize and wsize mount options specify the size of chunks of data that both the client and server pass back and forth to each other. If the rsize and wsize options are not specified, the default varies by which version of NFS we are using. Check your defaults; they may be too big or too small. Other things to look at are your packet size and the amount of nfsd daemons currently running.
It is important to understand that NFS is both a client and server system. That said, both the client and servers need to be analyzed and possibly tweaked in an effort to improve performance. Before even getting to the areas that could be tweaked, I would recommend a bottom-up approach (From the OSI model) towards approaching the problem.
Let's look at the physical first, as nothing will make performance as bad as an improperly configured switch or network device. Are you using dumb hubs instead of switches? If so, shame on you. Collisions may be killing you. If you're using a fully configurable switch, make sure it is set for fixed rates (not auto-negotiate) at a minimum of 100mg per second, assuming both your NIC and switch support this. You will also need to make sure that your driver settings on your operating system reflect this rate.
Assuming your output of netstat and whatever else you use do not indicate any problems of this sort, you are ready to move on and attack some of the higher level (on the OSI model) application issues. Here's a nice link that I've seen floating about in several places that can help put you on the right track: http://www.higs.net/85256C89006A03D2/web/PageLinuxNFSPerformance.

This Content Component encountered an error
Unix-to-Linux migration expert Ken Milberg describes how virtualization, support, clustering and more fit into the migration of an IT infrastructure ...continue reading
A reader new to Linux wonders about which distribution is recommended for installing Nagios and what Nahant and Tikanga mean.continue reading
Documentation for Red Hat Enterprise Linux 5 covering checking system performance, tuning, kernel configuration and extending the file system exists ...continue reading
Have a question for an expert?
Please add a title for your question
Get answers from a TechTarget expert on whatever's puzzling you.