Q
Finding downloads for Red Hat Linux and Fedora
Our expert tells you about compatibility between Red Hat offerings and where you can get downloads for them.
Looking for something else?
I installed Red Hat Linux 4ES. I want to download something for it but I cannot find any apps that refer to Red Hat Linux 4ES, only to Fedora 386 or Fedora 486. I searched all over my system for help, but with no luck. How am I supposed to know what to download for Red Hat Linux?

Download this free guide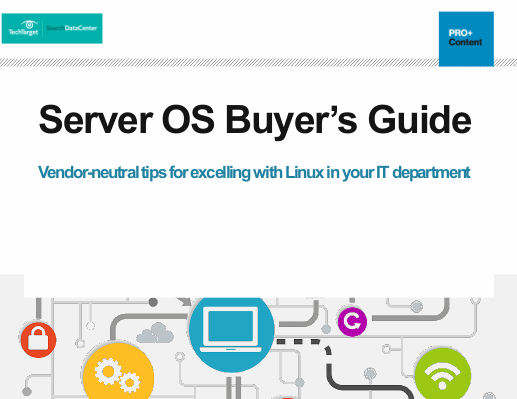 Download: Excelling with Linux in your IT department
Ensure you make the most out of your Linux environment by utilizing Linux and Windows together, understanding major Linux vulnerabilities, and getting a sense of the future career outlook for IT Linux pros.
By submitting your email address, you agree to receive emails regarding relevant topic offers from TechTarget and its partners. You can withdraw your consent at any time. Contact TechTarget at 275 Grove Street, Newton, MA.
You also agree that your personal information may be transferred and processed in the United States, and that you have read and agree to the Terms of Use and the Privacy Policy.

Fedora, or the Fedora Project, is a Red Hat sponsored community and a free open source product, unlike Red Hat Enterprise Linux (RHEL) which will cost you money. There are different types of distributions of Red Hat Linux 4. ES is the entry/mid-level server version. Also available are Red Hat AS (high end server), WS (the high end client) and Red Hat Desktop, the general purpose client. The one that you think you have, the ES version, is marketed as an entry level mid-range product for x86. It can support up to two CPUs and 16GB of RAM. Other than its support for larger systems, it can do most everything else that AS can do. To clear up the confusion surrounding AS, ES and WS, Red Hat has eliminated this structure in RHEL5. The new model that Red Hat has created around Fedora and RHEL has been so successful that Sun is even copying it now for their future Solaris plans.
Regarding your problem, I don't know why you are seeing references to Fedora. You might not have the version you think you do. Try this.

[root

  


  
-->


  
_29_138_66 proc]# uname -a && cat /etc/*release
Linux 172_29_138_66.dal-ebis.ihost.com 2.6.18-8.el5 #1 SMP Fri Jan 26 14:15:14 EST 2007 x86_64 x86_64 x86_64 GNU/Linux
Red Hat Enterprise Linux Server release 5 (Tikanga)
[root@172_29_138_66 proc]#

As you can see from my output, I am running RHEL5. What do you see when you try it? From an application standpoint, most everything that runs on Fedora should run on RHEL and vice versa. If you want a version of RHEL4, download it from Red Hat.
This Content Component encountered an error
Unix-to-Linux migration expert Ken Milberg describes how virtualization, support, clustering and more fit into the migration of an IT infrastructure ...continue reading
A reader new to Linux wonders about which distribution is recommended for installing Nagios and what Nahant and Tikanga mean.continue reading
Documentation for Red Hat Enterprise Linux 5 covering checking system performance, tuning, kernel configuration and extending the file system exists ...continue reading
Have a question for an expert?
Please add a title for your question
Get answers from a TechTarget expert on whatever's puzzling you.