Q
Encouraging innovation and financial support in OS software
Open source issues and strategies expert Maria Winslow describes what propels open source projects towards mainstream success.
Looking for something else?
How do you spur innovation in the field if you only have a loose assemblage of basement hackers tinkering? What do you do when there is no structured financing for research and development for a progressing field within a community of independent developers?
The simple answer is that someone must create a structure and find financing in order to take the software to the mainstream. This is, in fact, what has happened with successful open source projects.

Download this free guide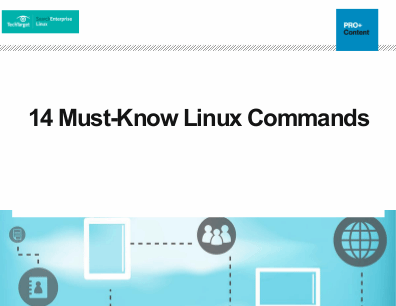 Download: 14 Must Know Linux Commands
Discover the top 14 must-know Linux commands for server administrators, with 2 bonus articles giving in-depth knowledge on the benefits of the "IP" and "Mount" commands.
By submitting your personal information, you agree that TechTarget and its partners may contact you regarding relevant content, products and special offers.
You also agree that your personal information may be transferred and processed in the United States, and that you have read and agree to the Terms of Use and the Privacy Policy.

From my book, The Practical Manager's Guide to Open Source:
"The open source software recommended [in this book] is not produced by unstructured teenagers living in their parents' basement. Most of the best open source software is in fact very structured, and sometimes sponsored by a single company with paid developers. The movement, overall, has produced high-quality software from the efforts of professionals, sometimes full-time in larger companies, sometimes part-time for the love of the work. Well-known companies like IBM, Novell and Apple have invested heavily in open source software development. While it is true that anyone can participate in many open source projects, the good projects are managed by professionals who will only accept professional quality code."
Dig Deeper on Linux news and updates
Have a question for an expert?
Please add a title for your question
Get answers from a TechTarget expert on whatever's puzzling you.