Q
Could SCO demand retroactive licensing payments?
Looking for something else?
It seems to me that SCO is now running a Mob-like "protection insurance" racket, demanding that companies with Linux servers buy UnixWare licenses to protect against legal ramifications if SCO wins its suit against IBM. If SCO wins -- and that's a big "if" -- could it go after companies that were using Linux PRIOR to the ruling?
As stated earlier, this appears to be part of the effort by SCO to create fear, uncertainty and doubt. Here, the threat is that SCO will seek retroactive licensing fees if entities do not agree to buy licenses before the litigation is concluded. The question is raised in the context of the IBM litigation, which does not involve any claims of copyright infringement and only claims trade secret misappropriation against IBM. So, if SCO succeeds in this lawsuit, it will recover any damages to which it is entitled from IBM. It would also have the right to expect IBM to fix any problems resulting from its conduct.

Download this free guide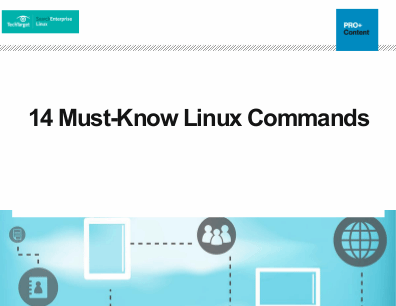 Download: 14 Must Know Linux Commands
Discover the top 14 must-know Linux commands for server administrators, with 2 bonus articles giving in-depth knowledge on the benefits of the "IP" and "Mount" commands.
By submitting your personal information, you agree that TechTarget and its partners may contact you regarding relevant content, products and special offers.
You also agree that your personal information may be transferred and processed in the United States, and that you have read and agree to the Terms of Use and the Privacy Policy.

In the context of copyright and patent infringement claims, if SCO can prove that a company had notice of some infringing activity and did not take all reasonable and necessary steps to cure the infringement, as by buying the appropriate licenses, SCO would be in a position to recover licensing fees going back to the date on which the user first had notice of the infringing activity. This issue does not arise directly from the litigation with IBM as that case is currently constituted.

Dig Deeper on Linux licensing and support
Have a question for an expert?
Please add a title for your question
Get answers from a TechTarget expert on whatever's puzzling you.